Like other industries, when you have a plan to design Android apps to serve your customers, you will definitely have to go on a road-map to learn the basics, make plans to develop your app, testing and review design until the final product is completed. However, to be able to optimize the app-making process, maximize the performance of the app, you should read the following 5 helpful tips before starting this work.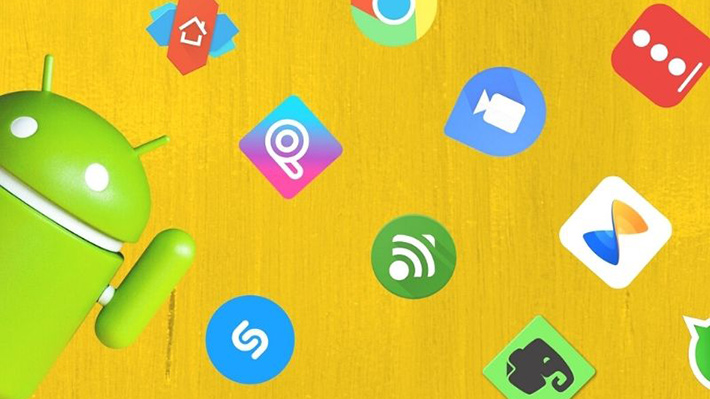 Define goals before designing an android app
Randomly, while researching business ideas and strategies, you suddenly come up with the idea of creating an app for your customers and you want to find a mobile app design agency to make that happen. However, don't forget that there are hundreds, even thousands of mobile applications available on the market and surely you never want your application to be forgotten in the middle of "an ocean" app, right? So from now on, let's build and define important goals for you to create a complete application, ask your business the same questions below:
What was your goal when creating this app?
Who is your target customer? What is the target market?
How are competing enterprise apps performing? Will your features differ from theirs?
What are the mobile application trends on the market today?
Which platform should you create the app on? Android or iOS?
Once clearly defining your goals, finding an app development agency will be more directional, you will understand what the important steps to building a complete app are. In this article, you will come with Pixa Studio to learn about the process of developing Android apps for your business.
Planning
In order to create a mobile application, you better develop a detailed development roadmap. After you have learned the basic knowledge of information technology, you need to outline and describe clearly the features, interface, display layout, form of use, feasibility of the app, the usage journey of users,...
Understand design rules
Whether it's an Android or an iOS app, you need to have a clear overview of design, the basics of specialized design software like Adobe photoshop and design rules. In it, there are some design rules that cannot be ignored such as:
Rules of Information Sorting: Depending on target customer behavior and market trends, each application has a different way of organizing and displaying information. To bring the best experience for your users, you need to know this rule or you can ask the application development agency to clearly define the design directions that comply with this design standard.
Rules of Color Rendering: The color of layout determines 50% of the appeal of a product/software. As a business that doesn't have a deep understanding of color rendering rules, choose a combination tone in a popular color circle or get advice from the designer whom you are working with. In addition, you can also refer to the rules of displaying colors on the Pinterest platform.
Rules of Layout: An Android app with a beautiful, intuitive layout will attract more interested users.
Note: Colors, fonts, and font sizes greatly affect the display layout of your application. Choosing the right font will increase the professionalism of your app, as well as help the reader receive information better. Your users can easily read or interact with the application.
Each different font also brings a different look to each application. For example: Hard, leggy font gives a serious, elegant feel,...; Soft font feels friendly, close to younger users.
Demo step
When designing an Android app, you should try to design a lot of different demos to reference and collect the feedback. The user feedback will help you better understand the shortcomings that need to be improved, the features needed to be redesigned for the best fit. Not only that, but the demo also makes it easy for your business to detect serious application errors, fix and improve them before the official release.
Constantly updated with new features
To be able to turn your apps into products that really attract potential customers, try to learn about the latest Android app making trends, update new features that users are interested in, as well as consult the Report trends of using mobile apps to bring the best experience for your users.
Through it, your application will be more competitive, attracting more users.
Some note when looking to hire Android app design agency
In addition to learning and understanding the Android app design process, you also need to take note of the following information before looking to hire a professional app developer:
Search for reputable app makers with 5 or more years of operation
Clear pricing and timing commitments
Consulting and clarifying the app development roadmap
Clearly warranty policies, maintenance app
Accorded cost with business aspirations
And all are reputable companies on technology platforms such as Upwork, LinkedIn...
In short
There are many useful tips to learn about the Android app design process, but the 5 tips in this article are the common and essential tips before your business embarks on building an app for customers. Hope you quickly own a perfect application!