In the era of 4.0, there are up to 70% of normal users have at least one to two smartphones. Businesses that need to build a brand, to increase customer experience, and to use the most effective online sales tool definitely cannot skip of developing a mobile app - an application that helps you earn more money with more potential customers.
So, how to develop a mobile app? And what information you should have about it? Find the answer with PSA Solutions in the following article.
What is precisely mobile app development?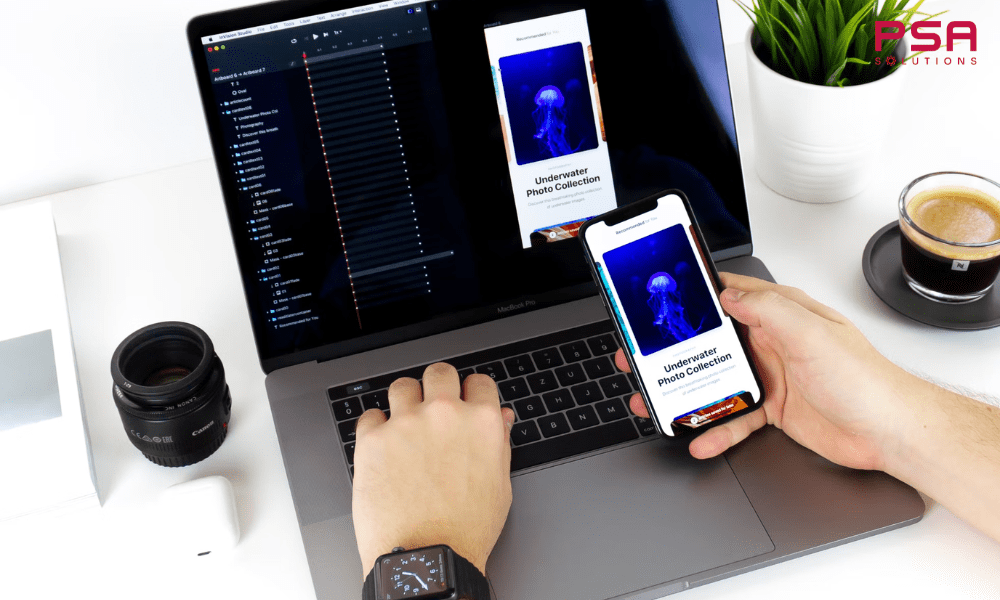 To improve revenue, business and investors need to grasp the following factors to have a beautiful and user-friendly Mobile App design.
Popular mobile app development trends
Cloud-Native
Cloud-native is an approach to building a Mobile App by exploiting the advantages of cloud computing. When implementing Mobile App running the integration directly above will minimize the phone memory load. The impact on the working process of the application when problems occur on mobile devices will be resolved.
Everything on this application is handled by AWS, Google Cloud, or Azure providers.
Internet of Things
IoT is considered a network of Internet-connected devices with the ability to automatically control according to human will. Mobile App design trend that integrates IoT features to help automate remote location operations like a smart home.
E-wallet
According to a recent report, there have been more than $6.1 billion in transactions from e-wallets in 2019. The number is expected to reach $13.98 billion in 2022. E-wallets like Apple Pay, Google Play, and Samsung Pay are growing rapidly in this trend.
The e-wallet market is getting closer and closer to users. Wallet integration will become a standard feature for all in-app processing.
>>For your concern: How long does it take to develop an application?
AI and Machine Learning
AI and Machine Learning have long been included in Mobile Apps. Features that can be mentioned such as voice recognition, face recognition, Chatbots... In the future, AI will also be developed under the following applications:
Image recognition, classification, and tagging

Data processing

Classify and identify objects
Chatbots
You can completely encounter automatic reply messages about time, menu, product price ... in today's online business market. In Vietnam, Chatbots are widely used in Facebook messenger or e-commerce platforms such as Shopee, Lazada, Tiki, etc.
Biometric authentication
We are all too familiar with the fingerprint and face ID unlock features on smartphones. No need to remember your long passwords, biometric authentication is extremely convenient and fast for users.
What types of businesses should develop a mobile app?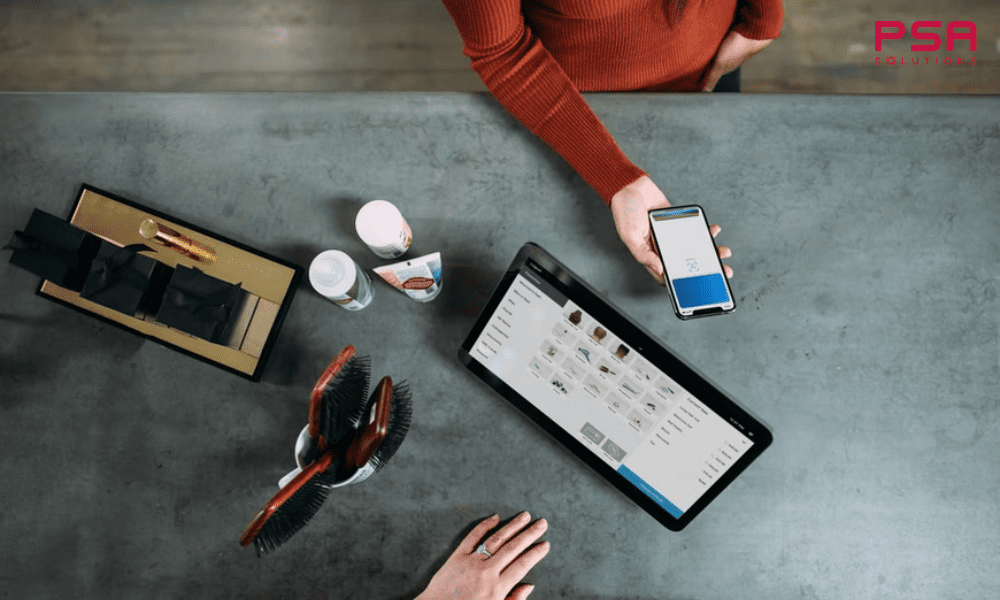 Services & E-commerce
With the intelligence of today's technology, these: car booking apps, food ordering apps, transportation apps or sales apps... have become so familiar to people.
You will no longer have to wait for hours to order or go to the bank just to transfer money into your account. The applications have managed and shortened user time and effort quickly and conveniently.
>>Read more: The benefits of making mobile applications for businesses
Education
Students are now approached very early about using mobile apps at the school. They can use this app to check in, check-out class, submit for leave, and read school announcements.
Real Estate
Instead of having to distribute leaflets everywhere, calling for a massive and expensive marketing campaign. You can learn about Mobile apps for real estate.
Customer care, notification of sales information, and information related to upcoming projects become simpler and more effective.
Sales individuals
If you are an online seller and want to manage orders, shipping, or customer care, you cannot ignore the mobile applications. The promotion of products and marketing programs to customers will be received very positively and effectively.
Why should businesses care about mobile app development?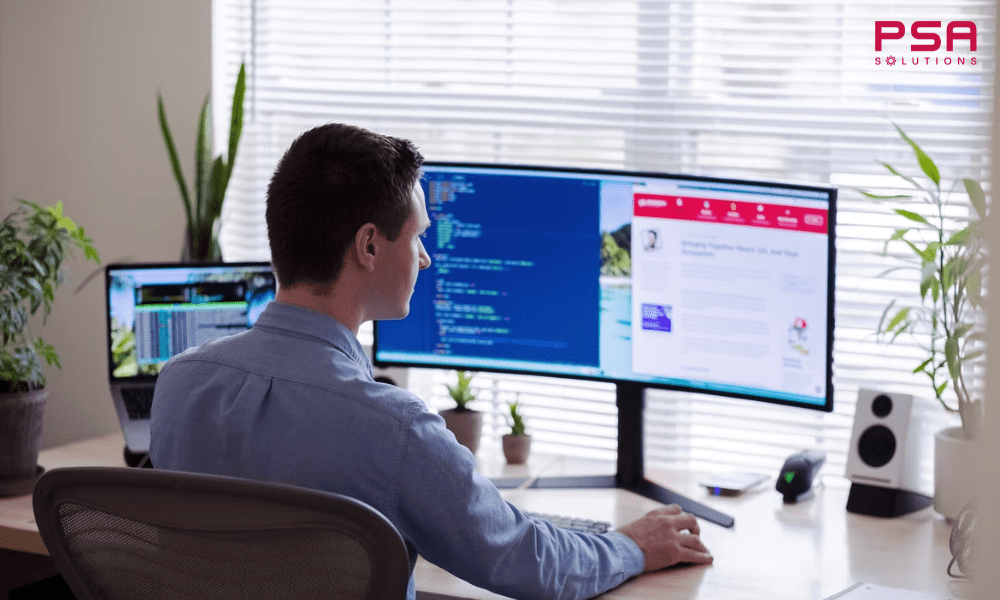 While online businesses like E-Commerce, Facebook, and Digital Platforms are increasing rapidly. The huge profit from here is extremely potent. Mobile application development solves the needs of all business desires.
Earn 70% of revenue from direct sales on the company's mobile app

Online business trends and branding, images only on your app.

Competitive advantage helps retain customers. Make them remember for a long time and immediately think of the business in 1 note.

Solve the revenue problem through accurate and transparent cost and profit measurement indicators.
Notes when making mobile apps
If you intend to design a standard UI / UX Mobile App, you should not ignore the following notes:
The layout is clean and neat and the effects are attractive to viewers.

Website design synchronously from images, content, and colors.

Fast page loading speed is a plus for customer experience.

The app runs well on both platforms: iOS and Android.
How to create a mobile app for business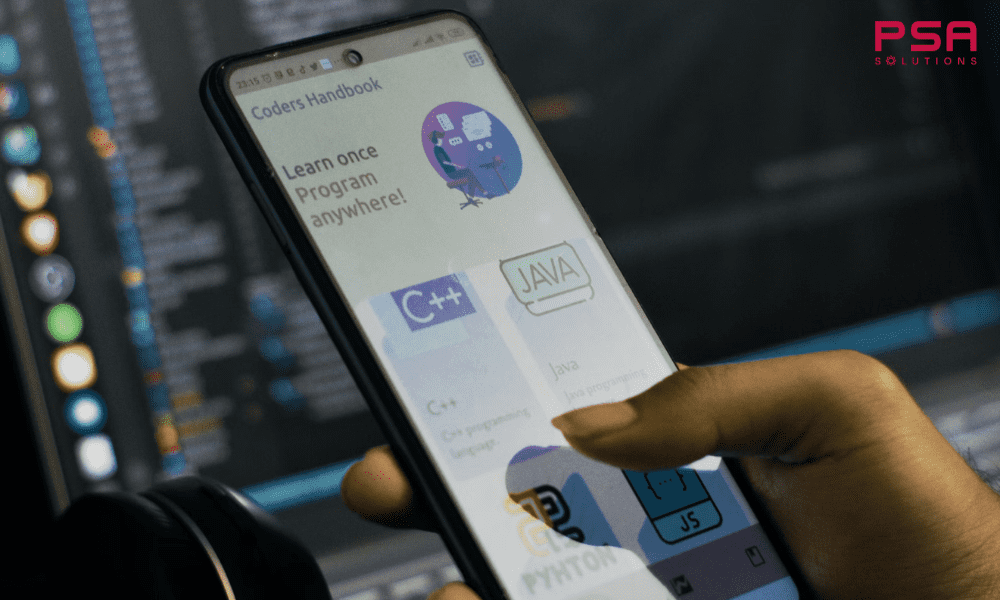 Depending on the purpose and budget, the business will have the choice of which party will program the mobile app for them. Take a look at the following ideas:
Recruiting programmers
When recruiting programmers (Developers) to work for businesses, they will handle the beginning of work such as designing, building, and maintaining computer programs (software).
Pros
Get the perfect programming to your liking, comprehensively designed by professional programmers.

Monitor and track work performance closely.

Active communication and working environment among members.
Cons
Requires high qualifications, and long experience and often combines many working teams. So the salary for programmers is extremely high. Depending on the budget limit, the cost that the business will decide.

Professionalism and management skills are indispensable when building a programming team. Make sure you have supervisory skills and knowledge in the field.

The cost of space and facilities for you to do business is not small.
Outsourcing
An outsourcing company is an outsourcing team that will work directly with you but they're not your employer. 
Pros
Cost savings: The cost of outsourcing is usually lower than when building a team at the company.

Save time while ensuring quality: This allows you to optimize your time and continue with your other tasks.

Saving space, working equipment (tables and chairs, computers, fax ...)

Ensure work continues: There will be no holidays, or vacations…so the project is always running.
Cons
Risks when depending on the personnel in outsourcing because when encountering cases related only to the expertise and techniques of that industry. You have to contact and ask to outsource support to handle it.

Hiring a 3rd party is not always the most convenient. When encountering poor human resources, and lack of expertise, will affect the quality and efficiency of work. Besides, if you do not have much management experience, there will be many problems in the project.
Freelancing
No need to say lots about freelancers.
Pros
Cost savings: Still ensuring more savings when building your own team. No fees for facilities, social insurance, health insurance ... for employees.

Save time and actively negotiate work: Freelancers with high professional levels will ensure the quality of transfer results. You will easily exchange two sides when problems arise.
Cons
Difficult to bind with regulations: with such an outsourcing Freelancer, it is often difficult to monitor and ensure timely progress.

Risks to corporate reputation: the quality of work and the results are not as expected, will significantly affect the appearance of the company.

Confidential risks: You will not be able to control whether the information exchanged with 3rd parties is leaked or not? Potential dangers are very common.
Conclusion
Outsourcing or self-building members in the company to carry out projects, ensuring the deadline is very feasible and has a good signal. But the decision will be based on the actual needs and affordability of that business.
So if you want to optimize costs, reduce time and still ensure the efficiency of the number of tasks assigned, choosing an outsourcing company is an initiative.
You can refer to companies specializing in outsourcing in Vietnam such as PSA Solutions. With typical projects such as Toeic Corner - English learning app, ExtraCare Pharmacity - Online medicine ordering app...
Notes when hiring an outsourcing company
To ensure a successful project and avoid unnecessary risks, you need to know the following:
Select reputable partners and long-term cooperation: Thoroughly research and consult industry leaders to give the best advice.

Set goals (KPI): Set specific goals with the set KPIs. To let the two sides know what to do and update the progress as closely as possible.

Contract - Agreement between the two parties: Transparency and agreed terms between the two parties must be made on paper.

Commitment and trust: there are tangible impacts that will affect the project. Let's accompany and trust to make the working process go well.
Wrap up
Above are the essential pieces of information when programming mobile apps that you should know. Hope you soon own a mobile app to deploy an effective and successful online business.